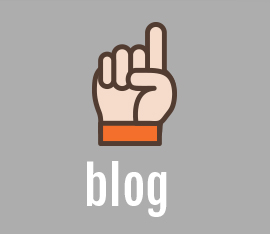 Blog
​Thinking that now is the right time to purchase a new home? Here are 3 things that you should take into consideration when
embarking on this new exciting endeavor.
Obtain a pre-approval. Many people shopping for a home will need to get a loan in order to purchase one.
If you do not need a loan from a bank in order to purchase a home, a simple letter from your bank stating that you
have the funds available to purchase the home you want to write an offer on will be sufficient. However, the majority of people
buying homes will need to get a loan from a bank in order to do so. Here are a couple things to keep in mind when
starting the process.

See how much you qualify for. Lenders will gather your income, tax and credit information and from that,
they will give you a figure that you are "pre-approved" for. Make sure to take this time to discuss personal
budget details, so that your lender can give you an idea of what amount you will need to stay within in order to meet your
budget goals.
Discuss the different type of loan products available. Depending on the home that you are looking to purchase
you might want to utilize different loan types. It's always a good idea to know what your options are when
financing a home. It will help you to make the most educated and informed decision possible.
Shop rates! Yes! Just like price matching at Best Buy, many lenders (especially smaller banks/mortgage companies)
will do what they can to earn your business. Use this to your advantage! We always suggest getting at least three
rates before deciding.

Once these things are in place, now the fun part begins. Shopping!

Consider what it is that you are looking for. Are you looking to relocate to a different city? Move to a better school district? Need a bigger yard? More bedrooms? Thinking long and hard about these things up front can save a lot of time once you start viewing houses. Below you will find a list of some of the typical criteria to consider when purchasing a new home.

City:
Price:
Age of home:
Move in ready or willing to do work?
Bedrooms:
Baths:
Square footage:
Garage? Attached?
Basement? Finished?
Pool?

Lastly, and most importantly, select a buyers-agent that knows the market that you want to buy in, and understands exactly what you are looking for. A buyers agent can help you search through the inventory of homes for sale, give you important information regarding market values, and negotiate on your behalf. A buyers-agent is your best ally and an important source of information during your home search. Make sure to take your time and find one that is the right fit for you!